Mercedes Sprinter Key Replacement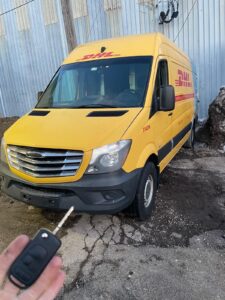 Mercedes Sprinter is a hugely popular and successful full size van used by service businesses and transportation companies.  Considered by many to be the king of cargo and passenger vans, Sprinter owners are well aware of the exceptional quality of material and impressive fuel economy thanks to its diesel powered engine. 
With that being said, Sprinter superiority comes at a cost.  Service and maintenance tends to be higher than its competitors; that includes key replacement service.  Depending on your location,  Sprinter key replacement service may cost up to $600 per key.  While that is less expensive than some other Mercedes models, up to $600 per key is a large pill to swallow.  Fortunately, Secure Locks now offers a viable Sprinter key replacement solution at a much lower cost than what the dealer charges.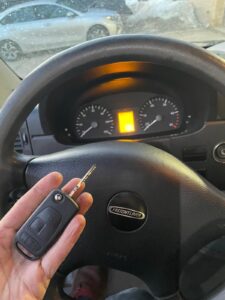 In case you are missing the only key for your Sprinter, normally you are forced to have your van towed to your local Mercedes dealership.  Once it's towed in, you have to wait hours and sometime next day for the service department to start working on your Sprinter.  Needless to say, the whole ordeal is extremely time consuming, expensive, and stressful.    
Thankfully, that is not the case when you use Secure Locks Sprinter key replacement service.  Our qualified Sprinter technician will come to the location of your Sprinter, figure out what the cuts are and cut the key on site.  Once a new key is generated, we will proceed to program it to your Sprinter.  The entire process of getting you back on the road normally takes between 45-1hr and the cost is less than what you would normally pay at the dealership.
If you only have one key available and would like a spare – no problem, Secure Locks has you covered as well.  We will copy your existing key and program it to your vehicle.  
Here is our existing key replacement coverage of Mercedes/Dodge/Freightliner Sprinter key replacement service:
2001-2006 Freightliner/Dodge/Mercedes Sprinter – 1st Generation W903 chassis
2007-2018 Freightliner/Dodge/Mercedes Sprinter – 2nd Generation W906 chassis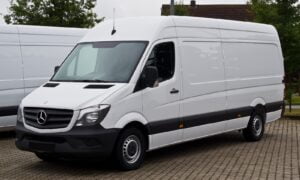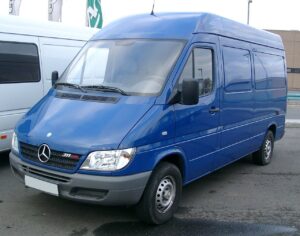 Note: we do not currently offer a key replacement solution for 3rd Generation Mercedes Sprinter, starting year 2019 and up.
Sprinter lost key replacement key service does not have to be stressful or expensive.  Secure Locks offers a reliable and affordable solution for your Sprinter car key needs. 
Call Secure Locks today for a free key replacement quote.